MIAMI – June 7, 2023 – Breakwater Hospitality Group is thrilled to reveal details about its newest concept, Regatta Grove, which will open on Thursday, June 22. Situated along Biscayne Bay in Coconut Grove at the new Regatta Harbour development, the community gathering spot will come to life with exceptional activations, groovy music and lofty waterfront views that together offer a relaxed, yet elevated experience. A star-studded lineup of culinary outposts by Michelin-starred and James Beard Award-nominated chefs will line the perimeter of the city's next hotspot, set to become the place to be for the quintessential Coconut Grove experience. Industry powerhouses and co-founders of Breakwater Hospitality Group, Emi Guerra and Alex Mantecon, are excited to expand their presence along the east coast, offering unforgettable and unparalleled entertainment venues in South Florida.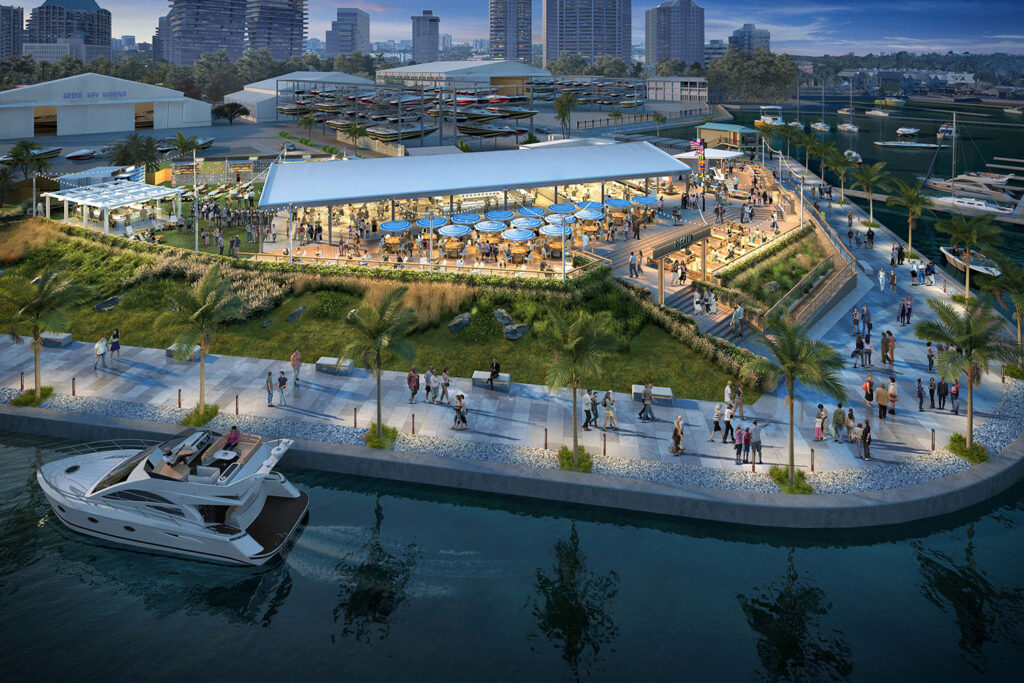 Three large bars will feature a wide selection of premium spirits, wine and beer, ensuring that guests can find the perfect beverage to suit their taste. In addition to the extensive offering of premium beverage brands, Regatta Grove will primarily focus its beverage program on an extensive list of refreshing, tropical cocktails and large format drinks made to share, all crafted with fresh fruit to compliment the open-air setting.
A diverse array of food offerings will showcase each chef's unique perspective and expertise to create an experience second to none. Regatta Grove's culinary outposts led by renowned chefs include:
JJ's (Guilty Pleasures) by Chef Jeremy Ford:
JJ's (Guilty Pleasures) is named after the fast food and guilty pleasure items that Chef Jeremy Ford and his mother used to enjoy together. The menu consists of delicious burgers, including a mouth-watering fried soft-shell crab burger that's sure to be a hit with seafood lovers. In addition to the burgers, there are tacos, savory truffle fries, and crispy onion rings. Chef Jeremy Ford is a winner of Top Chef Season 13, a host on TV Show Fast Foodies and was recently awarded a Michelin Star for his renowned restaurant, Stubborn Seed.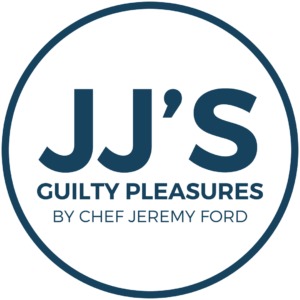 The Piefather by Chef Jose Mendin:
The Piefather is a pizza and Italian restaurant concept, created and curated by five-time James Beard award-nominated Chef Jose Mendin. Each pizza is inspired by a passion for creating unique, flavorful dishes. In line with those strong values that separate The Piefather from the average pizza shop, every item on the menu is crafted to make diners feel like a true part of the Piefather family. Quality is at the core of every pizza crafted, with quality ingredients being the pillar of an unforgettable pizza. Whether it's the signature house-made "Don" specialty sauce, imported Italian toppings or the original fresh dough, every dish is infused with passion, imagination, and attention to detail.

Sunny Side Aussie Bites + Ice by Chef Janine Booth:
Janine Booth, a Top Chef veteran and James Beard semi-finalist nominee transplanted from down under, cooks up native Australian bites in this sun-soaked waterfront cafe with love. A flavor-packed menu will feature savory Aussie pies, sausage rolls and empanadas, as well as healthy dishes like avocado toast, sunny salads and vibrant ripe fruit-filled sorbets and ice creams.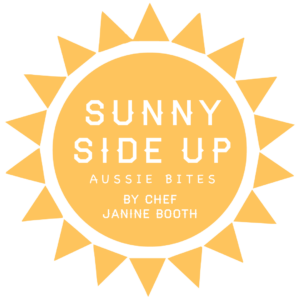 House of Birds & Drop Biscuits by Chef Kenny Gilbert:
At House of Birds, guests can indulge in Signature Fried Chicken and Artisanal Drop Biscuit Sandwiches, along with an assortment of delicious salads and sides. The signature dish features Chef Kenny Gilbert's original Classic Chicken Sandwich paired with the mouthwatering Flavor Bomb Sauce. Chef Gilbert's impressive credentials include being a finalist on Season 7 of Top Chef, as well as publishing his highly acclaimed cookbook, Southern Cooking, Global Flavors.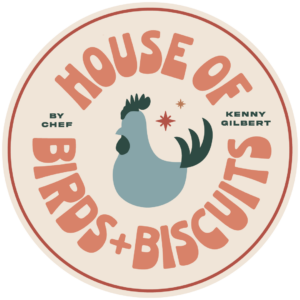 Tackle Box by Chef Jeff McInnis:
A native Florida fisherman turned chef, Jeff McInnis cooks up local seafood in this waterfront fish shack with a view. From local fish tail sliders to chilled stone crab and caviar, you'll be humbled with the freshest and best that the good ol' Florida coast has to offer. As a Top Chef veteran and James Beard semi-finalist nominee, Chef McInnis brings his culinary expertise and knowledge to every dish he creates.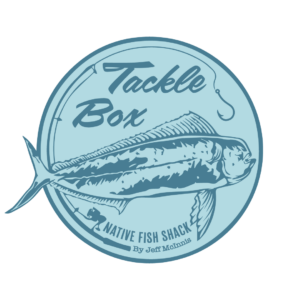 Regatta Grove encompasses approximately one acre, including three large outdoor bars and 412 seats with a total capacity for 981 people standing and seated. The nautical-themed concept takes inspiration from Florida's coast, and the venue itself has been designed to resemble the bow of a boat. The space is surrounded by green lawn areas for a variety of new entertainment and wellness programming. The venue features multiple decks, a walkway to the waterfront, direct access to the marina and dockage for guests who would like to arrive by boat. Regatta Grove was designed by John Cardello from Cube 3, with finishes designed by Hexecute. 
"Regatta Grove is a one-of-a-kind concept and a special opportunity for our team to bring a fresh perspective on waterfront entertainment to South Florida," says Emi Guerra, co-founder of Breakwater Hospitality Group. "Breakwater Hospitality Group's goal is to continue elevating entertainment experiences while bringing innovative activations, creative beverage programs and chef-driven dining concepts together in one convenient location. Regatta Grove is an evolution of our current concepts, remaining in line with our company's purpose and identity. We are excited to welcome guests to experience all Regatta Grove has to offer this summer."
Regatta Grove is located at 3415 Pan American Drive, Miami, FL 33133 at Regatta Harbour. To request an invitation to the opening festivities and stay up to date on all the latest news, follow @regattagrove and visit https://regattagrove.com.
###
About Breakwater Hospitality Group
Breakwater Hospitality Group is a multi-concept food and beverage organization based in Miami. Founded in 2018 by Emi Guerra and Alex Mantecon, Breakwater Hospitality Group's concentration on quality beverages and cuisine transcends dining into memorable spaces with unforgettable locations and community social hubs. Currently, Breakwater Hospitality Group operates The Wharf Miami, The Wharf Fort Lauderdale, Rivertail, The Piefather, Carousel Club, JohnMartin's, and in 2023 will open Pier 5 and Regatta. For more information, visit www.breakwaterhg.com.
About Grove Bay Hospitality Group
Founded in 2010, Grove Bay Hospitality Group is a Miami-based, award-winning, restaurant group that creates innovative and memorable dining experiences through its critically-acclaimed restaurants. Voted one of South Florida Business Journal's "Best Places to Work" in 2022, Grove Bay is led by three partners, Co-Founders/CEOs Francesco Balli and Ignacio Garcia-Menocal and COO Eddie Acevedo, who bring decades of combined hospitality experience to the group's collective of unique venues. Grove Bay is home to Michelin-starred restaurant Stubborn Seed in Miami Beach, a partnership with Top Chef winner and James Beard Award semifinalist Jeremy Ford. In 2020, Grove Bay partnered with renowned chef Marcus Samuelsson to open Red Rooster Overtown, a recipient of Michelin's Bib Gourmand award. Grove Bay also owns and operates Stiltsville Fish Bar, Root & Bone Miami and Mi'talia Kitchen & Bar with Chefs Janine Booth and Jeff McInnis; and Glass & Vine in Coconut Grove. In summer 2022, Grove Bay opened Bayshore Club, a stunning open-air waterfront restaurant in Coconut Grove, and The Hangar, a private event space located next to Bayshore Club, all part of the Grove's Regatta Harbour project. In early 2023, Grove Bay opened Beauty & the Butcher in Coral Gables with Chef Jeremy Ford. www.grovebaygroup.com 
Media Contact
Levy Public Relations
bhg@levypublicrelations.com