A concept by Breakwater Hospitality Group, Regatta Grove is an open-air, relaxed waterfront entertainment venue overlooking Biscayne Bay
Breakwater Hospitality Group's co-founders Emi Guerra and Alex Mantecon have announced their fifth concept Regatta. Located on the baywalk overlooking Biscayne Bay in Coconut Grove, Regatta's design and atmosphere will draw inspiration from its surroundings to create an elevated, yet laid back coastal vibe. With award-winning chefs at the helm of its five kitchens, Regatta's robust menu will pay homage to the community of Coconut Grove.
"Being locals in Miami and having a knowledge and appreciation for the city and the community, we wanted to cater to what the locals love, and give an unparalleled experience back to the hometown that's given us so much," says Alex Mantecon, co-founder of Breakwater Hospitality Group. "We wanted to create a venue that would resonate with the people of Coconut Grove. Our goal is to provide an unforgettable experience in a one of a kind location. Regatta was inspired by the sailing and boating community that we all grew up enjoying in Miami, and has the best bay view in all of South Florida."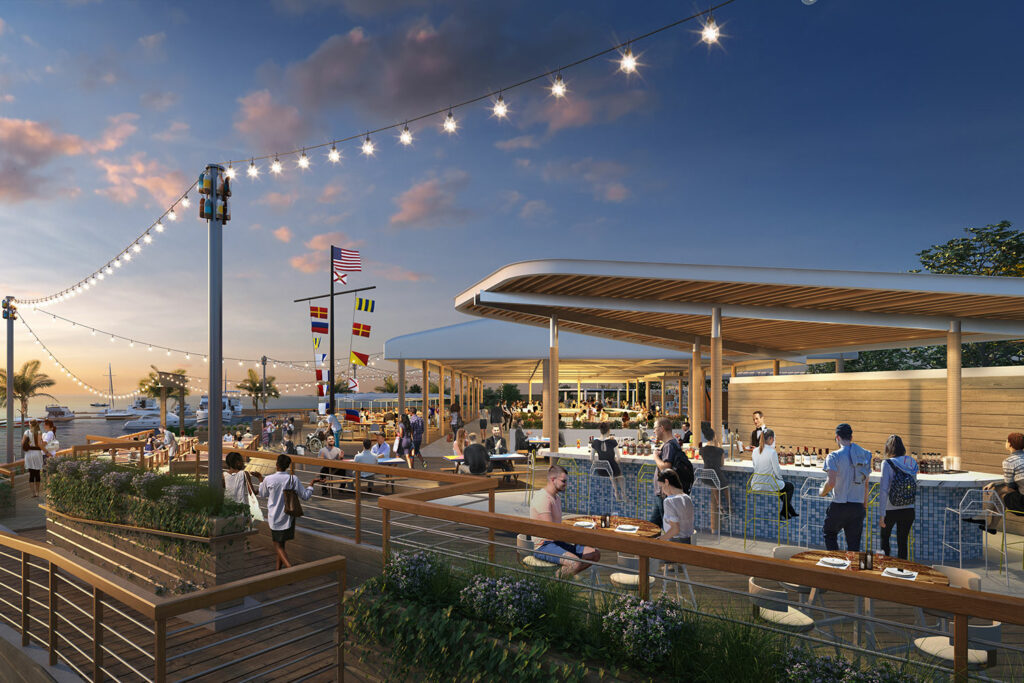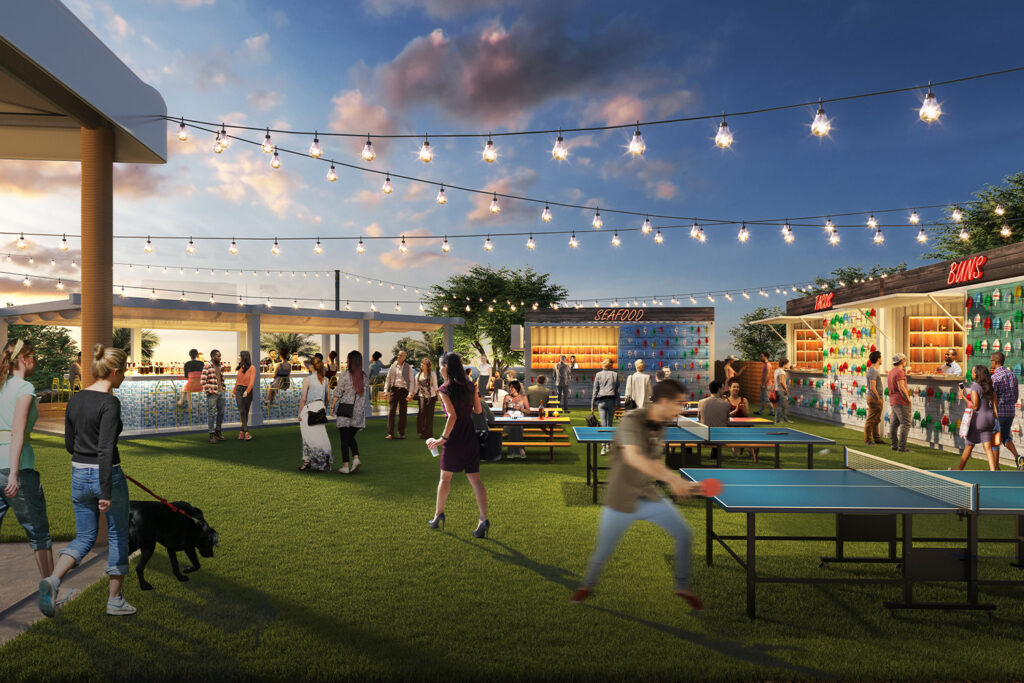 Regatta will expand to just under one acre, totaling 42,710 square feet and encompass three large outdoor bars and 412 seats with a total capacity for 981 people seated and standing. The nautical new concept is inspired by the coast and the project itself is meant to resemble the bow of the boat, surrounded by green lawn space for a variety of new entertainment and wellness programming, multiple decks, a walkway to the waterfront, and direct access to the marina and a dockage for boats. The architect behind the project is John Cardello from Cube 3, with finishes designed by Hexecute.
"One of the reasons Regatta is different from our other venues like Carousel Club and The Wharf is because of the uniqueness of the location," says Emi Guerra, co-founder of Breakwater Hospitality. "We're creating this venue around the location, and we wanted to create the right experience for the area. It's a beautiful spot, and we wanted to do something we knew the locals would love. It's situated directly on the water with sweeping views of the bay, and it's really paying tribute to our beloved Coconut Grove. While structurally there are some similarities, everything from the food and beverage outlets, the variety of unique new programming, and the finishes and design are different."
About Breakwater Hospitality Group
Breakwater Hospitality Group is a multi-concept food and beverage organization based in Miami. Founded in 2018 by Emi Guerra and Alex Mantecon, Breakwater Hospitality Group's concentration on quality beverages and cuisine transcends dining into memorable spaces with unforgettable locations and community social hubs. Currently, Breakwater Hospitality Group operates The Wharf Miami, The Wharf Fort Lauderdale, Rivertail, The Piefather, Carousel Club, JohnMartin's, and in 2023 will open Pier 5 and Regatta. For more information, visit www.breakwaterhg.com.
Media Contact:
Levy Public Relations 
bhg@levypublicrelations.com